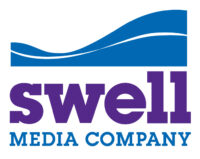 Our story started in the US banking industry, blossomed into editorial experience in tourism and technology in Asia, grew in PR, marketing and employee communications in the UK, then shifted to global communications in the US, and eventually evolving into Swell Media Company, now home on the gorgeous West Coast. Along the way, a network of marketing specialists, technology gurus, and content writers came together to become a marketing and content service. If you are looking for help with B2B content development and digital marketing services that offer value with every project we can help.
Are we a match?
Too often agencies don't ask what you really need to enhance your marketing or communications. At Swell Media, we find that the right clients for us are companies, business teams or individuals who
Are looking for different content, tools and channels to drive their sales strategy
Want our team to be an extension of their team
Seek growth and success through new ideas, content and delivery
Want quality service and timely completion on projects
Meet Your Marketing Guide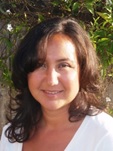 Veronika Clough
Owner & President
Veronika is owner and president of Swell Media Company. For over 20 years, she has developed and managed global communication programs, and supported sales and services for a number of organizations in financial services, technology, supply chain management, publishing and recruitment. Experience in content and marketing includes: marketing, PR, employee communication, website development, event management, and corporate rebranding. She has also worked as a journalist and assistant editor.
Check out some of our partners who make us a customized, one-stop marketing agency for you. Each bring a specialty so we can provide a complete service package for you.
Veronika has lived and worked in many great places in Asia, the UK, and US. Her travels have increased her knowledge of cultures and business along the way. Companies she has worked for and with include Mastercard Worldwide, American Airlines, Motorola, ComputerWorld, Illumina, Xilinx, Wells Fargo, SVB, Texas Health, Microsoft, LPL Financial, Amber Road, Sempra Energy, QAD and Washington Mutual to name a few.